I've been successfully representing Social Security Disability clients for over 28 years. In that time, I worked in Legal Services, for large law firms and small law firms. I have established The Law Offices of Ron Fladhammer (www.willcountydisability.com) so that I could more fully concentrate on representing the residents of Will County and the surrounding counties in their efforts to secure disability benefits.
I have been a resident of Will County for 22 years. My two children went to St. Raymond Cathedral elementary school and Joliet Catholic Academy for High School. The Joliet community has accepted us as one of their own and we look to help the community in any way we can.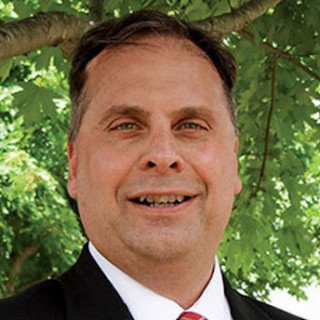 Social Security Disability Attorney
In my years of representing disability clients, I have been witness to a number of disability representatives representing Will County residents who have their offices in Chicago. Traveling to and from Chicago from Will County to meet with your attorney can be a time consuming and expensive process. Also, in many of the bigger disability firms (who often advertise on late night and daytime television), the client may never meet their representative until the day of their hearing. Client contact is minimal and likely handled by a secretary, files are managed by non-lawyer assistants and the Attorney doesn't usually get involved until the very end. There are a number of problems with this approach: Many cases are won or lost in the time between the application for disability and the disability hearing. It's important to have your attorney fully engaged in the process from start to finish. It's not enough for your representative to submit some medical records and tell you to be patient. Your representative needs to develop a plan of action from the first meeting and follow through on that plan, using all the resources and experience available to them. That's my theory at The Law Offices of Ron Fladhammer, to have a plan and follow through aggressively until you get your approval.
It's also important to have an attorney that concentrates in the practice of Social Security Disability representation. Knowledge of this ever changing and complicated process is not well suited for the attorney looking to "dabble" in social security representation. Experience, both with this specialty area of law as well as with the Administrative Law Judges( ALJ's) that hear the Will County cases, is extremely important. Individual ALJ's each require their cases to be presented in the manner they prefer. These requirements can differ significantly from one ALJ to the next, and being familiar with each of these ALJ's can be the difference between receiving Social Security benefits and being repeatedly denied.
Your Case will be Handled Professionally
If you choose my firm to undertake the important task of representing you in your Social Security Disability claim, I can pledge to you that your case will be handled professionally from start to finish, that you will be kept fully informed as your case progresses, and that should your case need to be tried, that both you and I will be fully prepared and ready to present your case in the best possible manner.